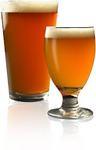 From 5 pm – 7 pm (food ends at 6 pm)



JOYA Kitchen,

10275 Science Center Drive, San Diego, CA 92121 (Website & Directions)
– FBB Breakfast Event – TBD
From 8 am – 9:30 am
NOW A NEW VENUE EACH MONTH
Our venue will now rotate to take place at a different FBB member company every month.
Check our registration page to figure out where will be our next breakfast.












–> San Diego Union Tribune Article1 Article2 — PACA-CCI Article
2015 Feb 9th-13th – French BioBeach welcomes the South Bio Alliance Delegation in San Diego – Ready to discuss your Europe Expansion?

FBB 36 – 2013 Nov 12th-15th – French PACA Delegation

FBB 35 – 2013 June – First FBB/BIOCOM delegation in Region Provence Alpes Cote d'Azur

FBB 34 – 2013 Jun 12th – French Biotech Tour in Oncology / Biomarker / Diagnostic

FBB 31 – 2012 Dec 5th – Academic Research Career Opportunities in France for Young Scientists

FBB 30 -2012 Nov 27- From the San Diego Diagnostic Beach to the French Mediterranean Diagnostic Bay

FBB 29 – 2012 Nov 12th – Development of Microalgae Industrial Biotechnology

FBB 27 – 2012 Oct 18th – French Biotech Tour – Immunology, Inflammation & Neurology

FBB26b – 2012 Sept 14 – Visit Axel Cruau General Consul of France in Los Angeles

FBB 26b – 2012 May 4th – CCEF Dinner @ The Estancia

FBB 25d – 2011 oct 28 – "Meet & Greet the TARA Team" dinner at the Bali Hai

FBB 25c – 2011 Oct 27 – TARA Scientific Symposium @ SIO

FBB 25b – TARA Press Conference

FBB 25a – Welcoming TARA in San Diego Bay

FBB 24b – 2011 Oct 11th- Drug Discovery in Provence Cote d'Azur

FBB 24a – 2011 oct 10 – PP & TCA @ WSGR

FBB 23 – 2011 April 20th – French Wine Rendez-Vous (2nd edition)

FBB 20 – 2010 Dec 8th – European Medical Device Workshop

FBB 19 – 2010 Nov 16 – European Researchers' get-together

FBB 18 – 2010 Nov 7th – MedinCell: a Trans-Atlantic Venture

FBB 15 – 2010 June 21st – Collin McGuckin

FBB – 2009 june 24th – Marseille SD Conference

FBB 6 – 2008 June 16th – Fast Track R&D 2: French Satellite Meeting to BIO 2008

FBB 5ab – 2008 April 2nd & 3rd – FABS & FABZ

FBB 5a – 2008 April 2nd – FABS

FBB 4 – 2007 dec. 5th – ADERLY Presentation : R&D Partnering with France

FBB 3 – 2007 Sept 13th – Create Your innovative Company in France

FBB 2 – 2007 April 23rd – Inserm / CNRS Connect

FBB 1 – 2007 April 4th – French-American Biotech Event

FBB – March 2007 – Office of Science & Technology

FBB v1.0 – 2006 May 17th – Inaugural Reception

FBB – 2006 May 7th – French Ambassador J-D LEVITTE

FBB v0 – 2006 March 3rd – Rencontre Ministre C. Lagarde / J-F Boittin