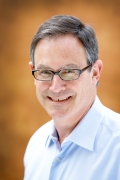 Alain D. Baron, M.D, President & Chief Executive Officer
Elcelyx was founded in 2010 with venture capital backing, based on Gut Sensory Modulation (GSM) technology. Elcelyx's proprietary, first-in-class Gut Sensory Modulators are delivered directly to the lower gut where they intensify the body's natural food-driven signals that facilitate glucose regulation and create a sense of satiety.
The Elcelyx proprietary product candidates, NewMet for Type 2 diabetes and Lovidia for weight management, are composed of active pharmaceutical and dietary ingredients that have been safely used by patients and consumers for decades. Both programs represent reduced-risk, near-term blockbuster opportunities with longer-term growth potential into additional markets.
Elcelyx is led by an experienced management team and Board of Directors with track records of success in drug development and commercialization. The team is supported by premier investors and seasoned scientists and clinicians. The company utilizes a low fixed-cost virtual business model that leverages the use of an external network of consultants and contractors.
Elcelyx is headquartered in San Diego, California.
Alain Baron was named President and CEO of Elcelyx Therapeutics in 2010. Prior to Elcelyx, Dr. Baron was an Entrepreneur-in-Residence and a member of the Life Science Team at Morgenthaler Ventures, a position he has held since 2008.
Prior to joining Morgenthaler, he was Senior Vice President of Research at Amylin Pharmaceuticals where he served in senior roles in R&D since 1999. Previously, Dr. Baron worked at Indiana University School of Medicine in Indianapolis, where he served as Professor of Medicine and Director, Division of Endocrinology and Metabolism. He has also held faculty positions in the Division of endocrinology and Metabolism at University of California, San Diego, and the Veterans Administration Medical Center in San Diego. He is the recipient of several prestigious awards for his research in diabetes and vascular disease, including the 1996 Outstanding Clinical Investigator Award from the American Federation for Medical Research. He is also a past National Institutes of Health MERIT award recipient. Dr. Baron is co-editor of the Ellenberg & Rifkin Textbook of Diabetes, has authored over 100 original publications and is an inventor on more than 20 patents.
Dr Baron graduated from McGill University, Canada (B.S. in Biology with honors) and the Medical College of Georgia Augusta (MD). Postdoctoral studies were completed at the University of California, San Diego.
Read more about Elcelyx's last news here.